Linux Mint 14 – is the result of six months of development, the latest stable and reliable technologies such as MATE ,Cinnamon and MDM . This release will come with the next software update in the form of amendments and new opportunities to use your software to make your computer more convenient to use.
MATE is making every effort to provide reliable software environment in the course ofGNOME 2 . In 2011th GNOME 2 was renamed «MATE», and MATE 1.x was created in order to provide users with the possibility of their favorite GNOME system. There were a few deviations from the chosen path, a few regressions. 6 months earlier MATE 1.2 found many vulnerabilities (which was closed), which allowed the developers to get a lot of experience developing MATE. This time MATE 1.4 not only corrects errors of the previous version, he went on to GNOME 2 – errors were corrected perennial GNOME 2 and added features that are absent in it.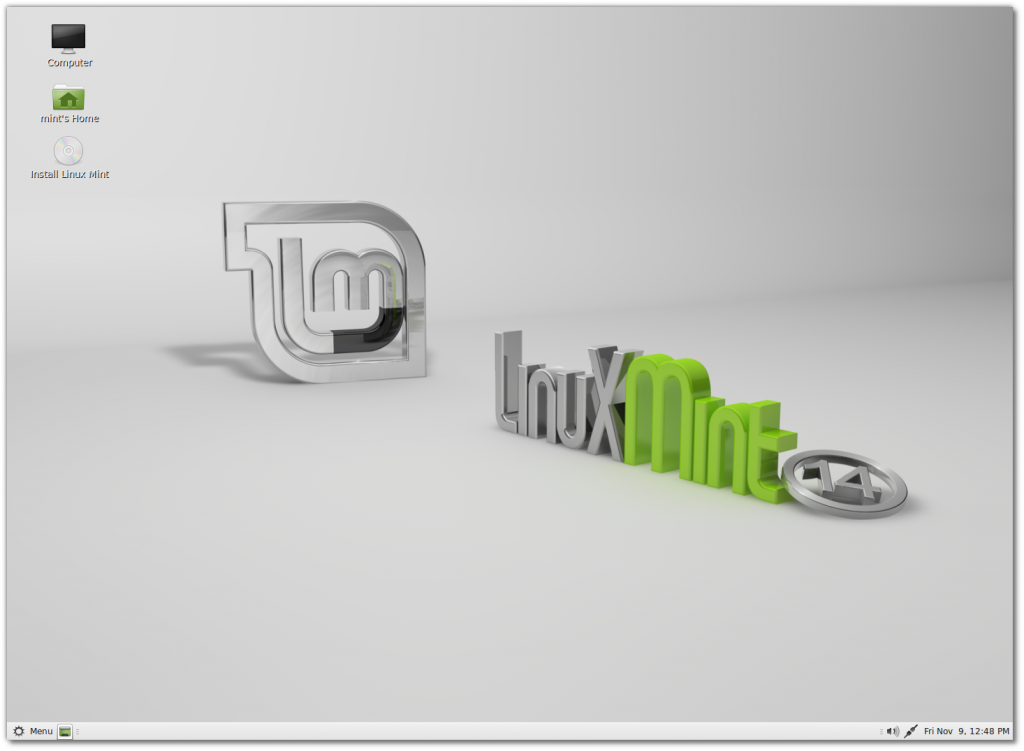 In MATE 1.4 fixes numerous bugs, adds Bluetooth and work mate-keyring (application for storing passwords and other key information.) It also adds the possibility to work withDropbox (cloud file storage service).
The new version added MATE means notification settings: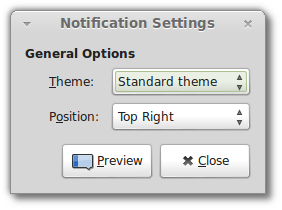 Have your card characters accelerated switching between windows (Alt-Tab), improved Caja (branch Nautilus), for example, changed the form button to switch the path to the file: press / editable text, a new kind of comparison of files in the dialog conflict resolution files.

Cinnamon 1.6
The new version of Cinnamon just full of innovations, which is one of the most active community project Linux . As part of the development phase of Cinnamon developed at an amazing pace, and by the Linux Mint 14 development was suspended in favor of identifying errors. The results are impressive: despite all the innovations, Cinnamon 1/6 more stable than its predecessor.

WORKSPACE (WORKING OBAST) OSD
Workspaces "constant" in Cinnamon. This means that you can create workspaces whenever you want, simply by pressing the "+" button, and it will exist as long as you choose to delete it. You can reboot out of the user's session, your working area is gone.
Full Review at Source Web Site and use the Translate button.  Great Review! from ubuntulinux.ru